Welcome to the Williamson Conservation & Sporting Club

We, the members of the Williamson Conservation and Sporting Club, are an integral part of the Williamson community and a community service organization. We provide hunter education, provide shooting safety training, and provide the conservation of a safe shooting sports environment for disciplined shooting sports practice and shooting sports competition.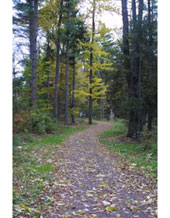 The Williamson Conservation and Sporting Club is located in Williamson, NY just 25 miles east of Rochester. A detailed map and driving directions are available here. We offer the full range of shooting disciplines including skeet, trap, sporting clays, and a rifle/pistol range. An archery range is also available.
The Williamson Conservation and Sporting Club prides itself on having one of the area's most scenic sporting clays courses. The course, which currently has over 44 stations, is fully automatic and can be enjoyed without the need for a trapper. Take a look at our collection of pictures of the course and club.
The club calendar tracks upcoming events and activities.
Membership information and an application form are available here.

NEWS BULLETIN:

SUPER BOWL Shoot And Dinner -
We will again be having our game dinner on Super Bowl Sunday.
The Sporting Clays and Skeet Fields will open at normal hours but will shut down at lunch time as we will be setting up for a delicious meal. Charlie will be again be serving his famous fried Perch and there will be other great dishes to try out.
If you
bring your favorite dish to pass, you can
enjoy a free round of clays!
Donations will go to the Youth Fund.


It is Membership Renewal time.
  2016 Renewal Form
here
, print out and send in. Please be advised that the 2016 membership renewal fees have changed. Family membership is $65 and Senior is $35 (Lifetime remains the same). If you didn't renew by January 31, 2016, your range gate key-card will be turned off.
---
Home | News | Activities | Location | Membership | Calendar | Photos | Contact | Links

Williamson Conservation & Sporting Club; PO Box 175; Williamson, NY 14589 - Copyright 2006-13
Paul Lowans: Webmaster - Trying not too break to much
This site was built by the following WCSC members: Mike Longo: HTML, Photoshop, Javascript, PHP. Judith Byorick: Layout and creative consulting
Please contact us for any questions, concerns or issues with this website.