Welcome to the Williamson Conservation & Sporting Club

We, the members of the Williamson Conservation and Sporting Club, are an integral part of the Williamson community and a community service organization. We provide hunter education, provide shooting safety training, and provide the conservation of a safe shooting sports environment for disciplined shooting sports practice and shooting sports competition.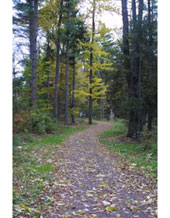 The Williamson Conservation and Sporting Club is located in Williamson, NY just 25 miles east of Rochester. A detailed map and driving directions are available here. We offer the full range of shooting disciplines including skeet, trap, sporting clays, and a rifle/pistol range. An archery range is also available.
The Williamson Conservation and Sporting Club prides itself on having one of the area's most scenic sporting clays courses. The course, which currently has over 44 stations, is fully automatic and can be enjoyed without the need for a trapper. Take a look at our collection of pictures of the course and club.
The club calendar tracks upcoming events and activities.
Membership information and an application form are available here.

NEWS BULLETIN:
It is Membership Renewal time.
  2016 Renewal Form
here
, print out and send in. Please be advised that the 2016 membership renewal fees have changed. Family membership is $65 and Senior is $35 (Lifetime remains the same). If you didn't renew by January 31, 2016, your range gate key-card has been turned off.
You still have time to renew you membership. You cannot use your gate card if you have not renewed your membership. Because it is more than half way through the year, renewal is only $15 - $10 for the renewal and $5 to turn your gate card back on. For seniors it's $10 - $5 for the renewal and $5 for the gate card. We strongly suggest that you think ahead and renew for next year. So your renewal would actually be. $15 for 2016 and $60 for 2017 for a total of $75. For seniors, it's $10 for 2016 and $30 for 2017 for a total of $40.
No Shot Shells On The Rifle or Pistol Ranges.
There has been some evidence of shot shells being used on the ranges. Please remember that if you wish to use your shotgun, the only acceptable use at the range is with slugs, as in the sighting in of your deer guns, etc. We have sporting clays and skeet, as well as a patterning board if you wish to use shot shells with your shotgun,
Special Notice For Thanksgiving:
The clubhouse will be closed and there will be no sporting clays on Thursday, November 24, 2016 for the Thanksgiving Holiday.

Black Friday Shoot
. There will be a special Black Friday Shoot the day after Thanksgiving, Friday November 25th from 9am till noon. Lunch will follow.
Safety Rule.
Always set your targets such that the bullets that pass through the targets will always enter the berms.
And also only have one target attached to the target holder. Remember that eye and ear protection MUST be used for all activities at the WCSC, whether you are participating or just observing as a guest.
Monthly Meeting Notice -
The next monthly meeting will be Tuesday, November 1st at 7pm at the clubhouse.
In November the WCSC selects Officers and directors for the next year(s).

  

If you are interested in becoming more active with the operations of the club, please contact someone on the BOD, and plan on attending the November meeting.
See you there.  
---
Home | News | Activities | Location | Membership | Calendar | Photos | Contact | Links

Williamson Conservation & Sporting Club; PO Box 175; Williamson, NY 14589 - Copyright 2006-13
Paul Lowans: Webmaster - Trying not too break to much
This site was built by the following WCSC members: Mike Longo: HTML, Photoshop, Javascript, PHP. Judith Byorick: Layout and creative consulting
Please contact us for any questions, concerns or issues with this website.